Don't Let Your Business Go Up In Flames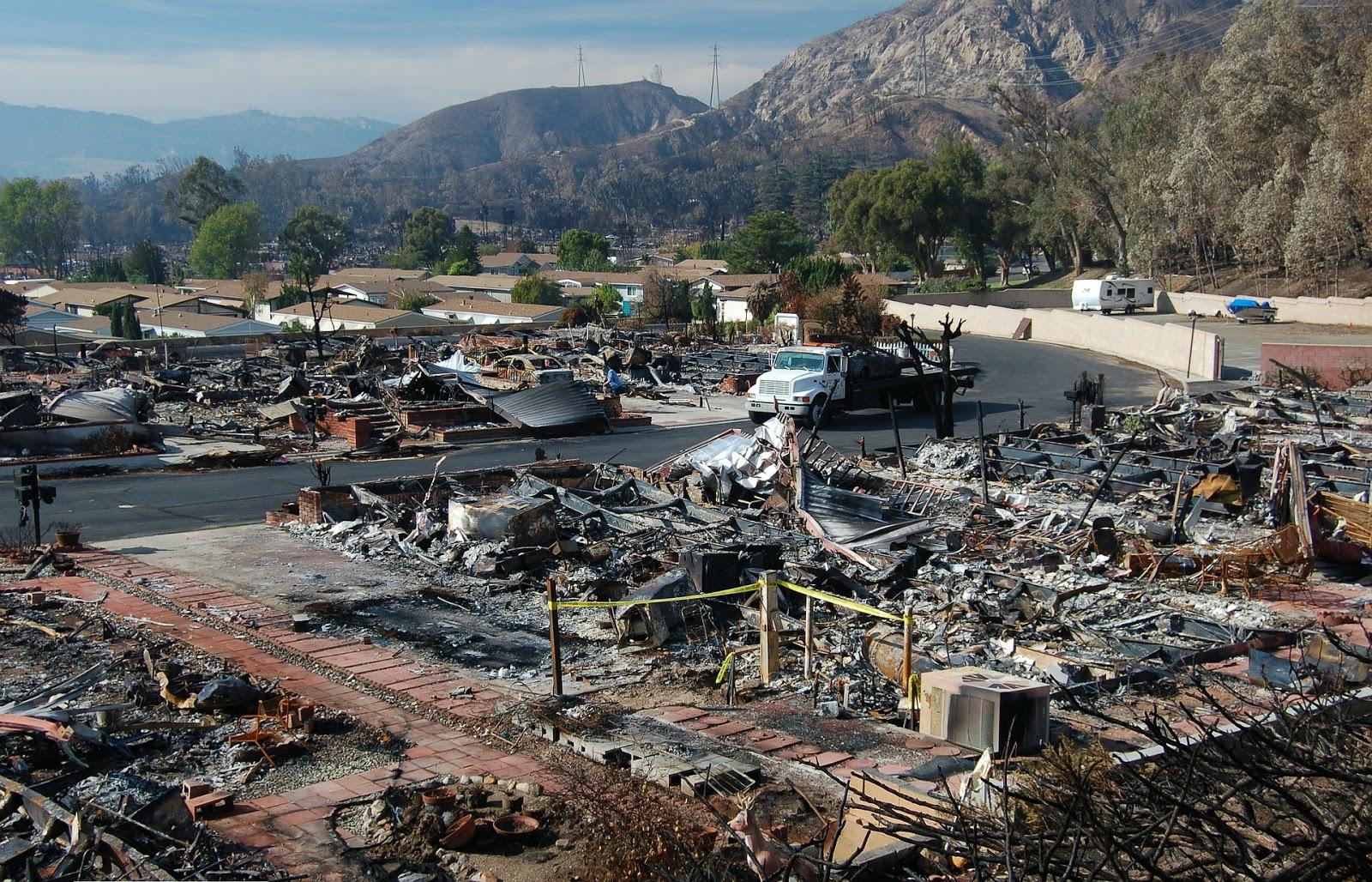 Guest article from FrontierFireProtection.com
A fire in the workplace is one of the biggest threats for business owners nationwide, especially now that there have been so many wildfires. Because a fire is such a dangerous and life altering occurrence, it could be detrimental to your company if you don't invest in the proper fire protection devices and safety precautions.
Roughly 1,319,500 fires were reported in the United States in 2017. Those fires resulted in 3,400 civilian deaths, 14,670 civilian injuries, and $23 billion in property damage. 475,500 of those fires were structure fires that resulted in 2,950 civilian deaths, 12,775 civilian injuries, and $7.9 billion in property damage.
If a fire occurs in your building or workplace, it could result in hundreds of thousands of dollars worth of property damage. Not to mention the life threatening aspect that comes along with any fire or natural disaster. That's why this blog will explain the importance of a fire evacuation plan and fire protection equipment.
Why You Need a Fire Evacuation Plan
An organized fire evacuation plan will help to avoid injury, confusion, and property damage when there's an emergency situation. Most companies prepare for natural disasters such as earthquakes and tornados, which both require you to stay indoors. However, fire drills are becoming less and less popular even though they are extremely necessary.
Because a fire can spread rapidly and generate toxic smoke, it's necessary to evacuate the building as soon as possible. The best thing to do is designate a chain of command in case a fire does occur. Make sure everyone knows how to escape safely, using the closest exits.
For precautionary measures, you should designate a person for each of the following roles before a fire occurs:
Point of Contact

– Calls 911 and speaks with the emergency service professionals to alert them of the fire.

Coordinator

– Shuts off gas lines and hazardous devices before exiting the building. They will also check for any stragglers along the way.

Head Counter

– Makes sure everyone made it out and is accounted for. They will also let fire officials know if someone is missing.

First Aid

– Several staff members should know basic first aid treatments to help with burns, cuts, or other minor injuries.
By using a thought out fire evacuation plan and assigning designated roles, you will ensure you and your co-workers safely escape a building fire and get the help you need before it's too late.
Why You Need Fire Protection Equipment
Fire protection equipment is a necessity when it comes to your business. You should ensure your building has quality fire detection, fire alarm, and fire sprinkler systems installed on every floor. You may also want to ensure there are emergency exits and exterior fire escapes if your building doesn't have a stairwell that is fire resistant.  
Fire protection equipment saves lives and the building itself. Fires can be fully preventable with the proper equipment and knowledge. That's why it's also useful to schedule regular fire evacuation drills and training sessions for the building occupants.
Protect Your Business Today
Frontier Fire is the leader in fire protection. If you're in need of fire protection equipment, maintenance, or repairs, call Frontier Fire today at 303-629-0221. Just by installing the proper protection equipment, you could save hundreds of thousands of dollars down the line.