How to Prepare Your Home and Family for a Natural Disaster
Photo credit by Pixabay
Recently, we've seen devastating hurricanes and wildfires that have driven unprepared families from their homes. In order to protect yourself during these events, it's important to have a disaster plan in place before emergency strikes. The following steps will get you started.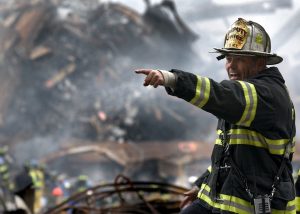 Know Your Emergency
First of all, you must be well-informed about potential disasters that can strike your area. If you live on a coastline, for example, you may be susceptible to flooding and hurricanes. That will help you determine what plans your local officials already have in place, such as flood routes. Learning these is the first stage of planning for a disaster.
Other emergencies can strike anywhere like sustained power outages or house fires. Get familiar with the Red Cross' list of potential disasters and how to prepare for each of them.
Stay Informed
Next, you need to know where to find information and warnings. Emergency Alert services are available throughout the U.S. Sign up to get urgent texts at the official U.S. disaster preparedness information page.
Try to stay ahead of alerts and keep informed in case you experience power or cell phone outages. This article from The Survival Mom supplies tips on how to communicate when phones are down.
Follow the advice of local leaders and authorities about what to do in this situation. For example, you should always evacuate when warned and plan to leave as soon as possible after being told to help you avoid the worst of the traffic.
Protecting Your Home
Depending on what disasters might strike your area, you should protect your home accordingly even if you are leaving. For example, if a hurricane strikes, you'll need to board up windows and place important documents and items on a high level or shelf, or invest in a safe or lock box to keep them protected from damage and theft. You can also use a safety deposit box. Additionally, it's wise to invest in disaster insurance to cover your home and valuables.
Finally, keep items such as medication, medical devices, eyeglasses, contacts and your keys in an area where you can easily bring them with you.
Create A Plan To Protect Your Family
If disaster strikes while you're not near your family, do you know what to do? It's critical to create a "family disaster plan" that allows everyone to stay in contact or meet up if separated.
Determine where the safe spots are in your home, such as a basement during a tornado and run practice drills from time to time. Factor into your plan the requirements of family members that have special needs, such a wheelchair or extreme sensitivity to noise and chaos.
If you have pets, don't forget make a plan for them as well. FEMA has a downloadable sheet with everything you need to know to plan for your pet's safety before and during an emergency.
Find out more details on creating disaster plans in this article from the Centers for Disease Control and Prevention.
Create A Disaster Preparedness Toolkit

Emergencies can last a few hours, days or weeks. The devastating hurricanes of 2017 impacted parts of Texas for weeks and immobilized Puerto Rico for months. Hopefully, your emergency will not last that long but it's wise to create a disaster preparedness toolkit ahead of time so you won't have to think about it disaster strikes. The kit should be kept in your car and include:
First aid kit

Three-day supply of nonperishable food and bottled water

Battery-powered weather radio

Flashlight and extra batteries

Phone charger

Emergency cash

Jumper cables

Change of clothes

Comfortable shoes

Paper products (tissues, wipes, etc.)

Multipurpose tool if possible, like a Swiss Army knife
Disasters and emergencies can be scary, but if you prepare in advance, your family can safely weather the crisis until it's time to return home.